It is spring again in Boulder, CO and after a long windy winter it is time to clean your oriental rugs, tile and grout, carpets, upholstery, and every other horizontal surface where the dust settled all winter.  All Phase Carpet and Upholstery has been in business for over 18 years and we have the latest training, the most powerful equipment, and the friendliest employees to assure your satisfaction.  Give us a call at (303) 938-1793 so you can spend your time planting flowers, hiking, biking, and anything else other than cleaning- let us care about the details so you don't have to.  People call us all the time asking how often they should be cleaning their carpets, rugs, and upholstery- here is a nice general guideline which assumes that you are vacuuming on a regular basis:
How Often Should I Get My Carpets Cleaned?
Cleaning Schedule
1-2 Working Adults: Every 12-18 Months
2 Adults & 2Children: Every 6-12 Months
Household of 5 or more: Every 3-6 Months
Household of 5+ with at least one pet: Every 3 months
College Students on the Hill: Every Monday after the weekend party

Have a fantastic day and we'll see you around town and in the Bolder Boulder soon.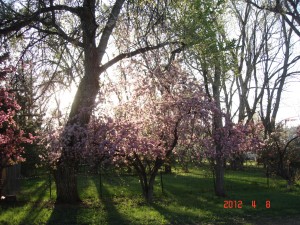 Ed and Cathy Dillon