It is getting close to the Christmas season, and I was trying to think of a good way to help our friends and clients this season.  My youngest son reminded me about the big Christmas tree spot our neighbor had last year after they removed their Christmas tree and how incredibly difficult it was to remove because they had not protected their carpet with Teflon when they had it cleaned .  So this is what we have come up with to help all of you in Boulder, Lafayette, Erie, Louisville, Superior, and Broomfield save your carpet from the dreaded Christmas tree spot:
Christmas tree area cleaning special- Only $259.00
The special includes-
Up to 100 square feet of carpet deep cleaned using an rx20 rotary drimaster.  We will clean your carpet in the room where you are going to place your tree.
Up to 100 square feet of carpet protected with Maxim Teflon carpet protector to make it much easier to remove the tree stain if a spill or other accident occurs.
We will come back after the holidays and clean the same area to attempt removal of any holiday spots that occurred so your carpet looks clean and smells fresh for the new year!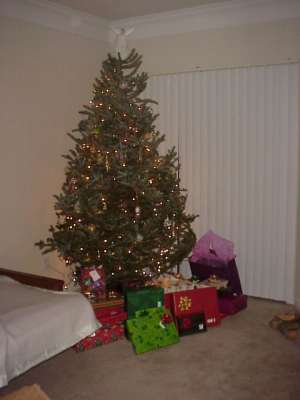 If you wish to take advantage of this great special, please give us a call as soon as possible so we can fit you into our very busy holiday schedule at:
(303) 938-1793  Make sure you mention this special when you call. 
Have a great holiday season!
Ed Dillon